DIY Guide for NC-Creators
If you want to apply the Nightmare Competitor Approach on your own or develop an in debt understanding of the method then you should read "Rocking the Ship".
Uli and Mat explain why established organizations struggle to shape the future of their own industries and they describe how you can create your own Nightmare Competitors to rock your corporate spaceship. The book contains lots of priceless tools i.e. the Business Model Radar, a tool to supports the systematic creation of new business models and which is enabling you to visualize and better communicate their potential impact. Its Mavericks Matrix helps you to be as bold and fast as possible. After all you should not give rivals the chance to overtake you. Rocking the Ship also contains solutions for future proofing your organization.
The book is easy to read full of up to date examples and illustrative case studies. Regardless of rank, function, or industry you will benefit from reading this book.
Free download of the first chapter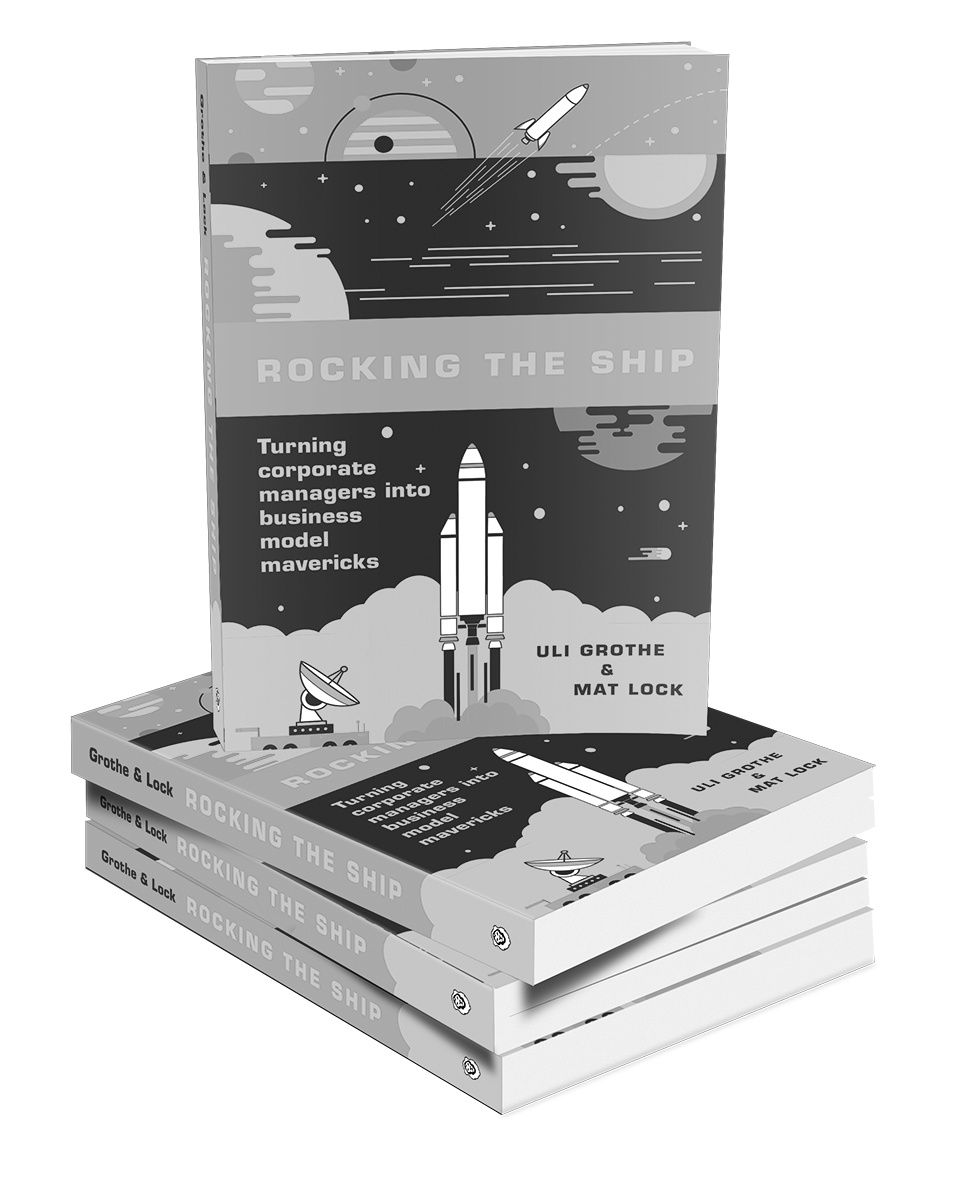 "We use the Nightmare Competitor approach to create disruptive business models in fast-changing markets. If you want to rock your ship, it's the only tool that shows you clearly what will happen if an aggressive competitor enters with new ideas."
"Rocking the Ship brings business innovation to a new level. Its Business Model Radar combines core elements of Kim's and Mauborgne's Strategy Canvas and Osterwalder's Business Model Canvas. It follows the Design Thinking philosophy, and the Nightmare Competitor approach provides an intriguing twist. Hats off to Uli and Mat!"